Lose Yourself
3 years ago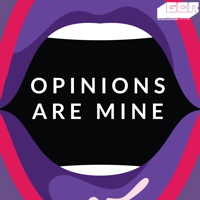 DISCLAIMER: This episode contains sensitive content that might be a trigger. We talked about pain and miscarriage, so if you're grieving and you don't feel ready, just do not listen, you'll be just fine. 
It is not a typo for "Love Yourself." To Lose Yourself is imperative for self-discovery. It's like walking in a labyrinth. And if it's dark and you're alone, and you're into the woods, you will have to find creative ways to come out, try to find the right path and trust your heart, sometimes trust strangers, because they might surprise you with kindness.
Some people you know and you think you should trust, instead, might intentionally be hoping for you not to come out. And that's precisely the reason why, no matter what, you will have to find your way back with a smile and a middle finger.
Song Credit: Wanlov, Lovly Mind. https://www.youtube.com/watch?v=Tk2aB_NHvog
Share | Follow | Subscribe
---
Song Credit : Special thanks to Ria Boss for use of her songs. Find more of her work here