Find Your Purpose
4 years ago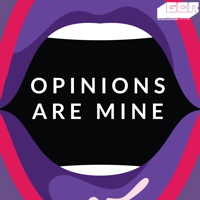 When your life changes entirely from the inside, it's not easy to explain it to other people.
This new season of Opinions Are Mine will explore life-changing moments connected with our everyday lives.
What happens when you realize that the essential thing in your life is just you?
What happens if you pay attention and you allow special people in your life?
You might find your purpose.
And we keep supporting the Ghanaian creatives, so we talked about fulfilling time working with Poetra Asantewa on the launch of her new album "The Anatomy of a Paradox" and the work with Paapa for his showcase in Accra.
So much love and beauty!
Share | Follow | Subscribe
---
Song Credit : Special thanks to Poetra Asantewa for use of her song, Hey Faith. Find more of her work here
Thanks also to Ria Boss whose songs you hear in the background. Fine her work here