That's What Friends Are For
3 years ago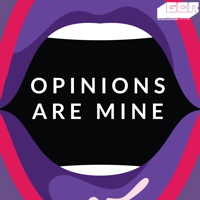 So much is always going on in our lives that sometimes we forget we need our tribe and our people around to feel a deeper connection with the Universe.
These episode I had my fellow Unicorns with me: Ria Boss and Brimah joined me to talk about our journeys and what is going on with our lives. But we also discussed what has been going on in town in the past weeks and also what we think might be affecting the creative industry and the storytelling about Ghana. Mostly, we had fun. A lot.
Opinions are ours. Only ours. And that's what friends are for.
Share | Follow | Subscribe
---
Song Credit : Special thanks to Ria Boss for use of her songs. Find more of her work here